Frazer Irving's MONSTERS poster
Frazer Irving, the comic book artist of Marvel's Silent War and DC's The Return of Bruce Wayne and the 'Batman and Robin Must Die!' storyarc from Batman & Robin, has created the poster for the movie MONSTERS.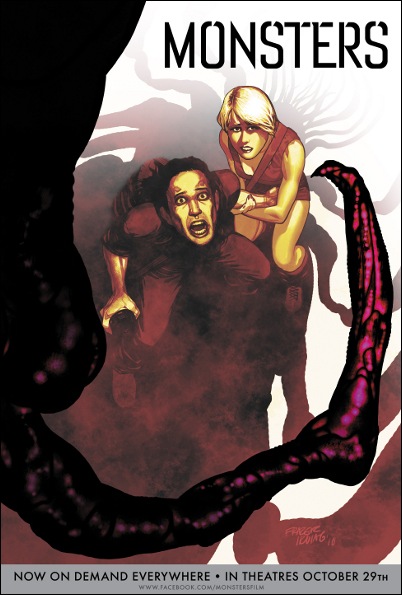 MONSTERS is currently available on Video On Demand, iTunes, XBox Live, Playstation Marketplace, Amazon and Vudu. It will be released in theaters on October 29, 2010.
The official website is http://www.monstersfilm.com. You can find them on Facebook at http://www.facebook.com/monstersfilm. If you want to rent the movie, get it from Amazon and help the site by clicking on this link:
The Monsters (Pre-Theatrical Rental) Amazon link
Comments are closed.